Hello Percy Jackson Fans! 
To get in the spirit of The Lightning Thief for September's Book Club, we are hosting a fan creations contest. Does Percy Jackson inspire you to create your own demi-god? Do you have an artistic side you want to show off? We want to see what you've got!  The winner we select will win two prizes: A movie-edition copy of Sea of Monsters from Disney-Hyperion and a $25 Amazon gift card.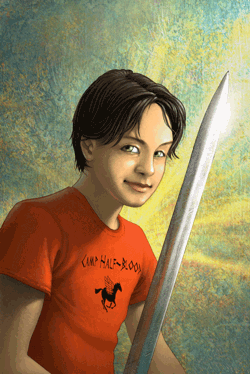 Second, link to your fan creation posted on the Fan Creations page in the comments below! We are accepting any kind of fan creation, including fan art, a fan video, fan playlist, Pinterest board, or anything else related to Percy Jackson that you can come up with.

NOTE: You must leave a logged in comment to win!


Contest ends September 30, 2013.