Halloween is right around the corner! Have you planned your costume out yet? Dress up like one of our favorite Young Adult Fiction characters. Check out our complete DIY guide for five different fun Halloween costumes below. For men's costumes...click here!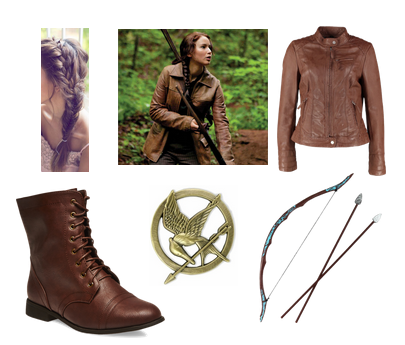 WHAT: Plastic Bow and Arrow set, brown boots, Mockingjay pin, brown leather jacket
HOW: Braid your high in a side braid, put on the leather jacket and boots (with jeans or any pants), pin on the Mockingjay. Pick up the bow and arrow and voilá, Katniss has arrived!
MORE: Check out the wikia for more fun Katniss details...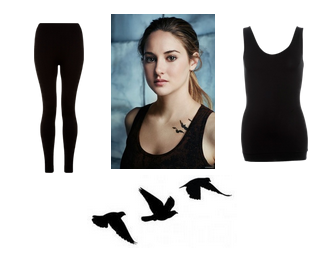 WHAT: Temporary Bird Tattoo (or draw on with sharpie), black tank top, black pants or leggings
HOW: Put or draw the temporary tattoo on your collar bone like tris. Put on the pants and leggings, pull your hair back in a pony tail, and pull on some boots if you have them.
MORE: Check out the wikia for more fun Tris details...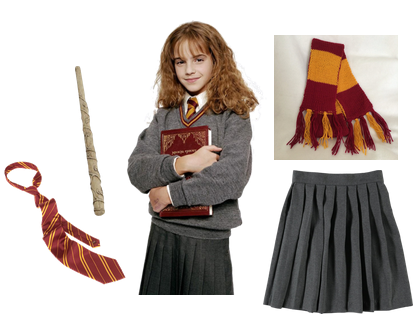 WHAT: Red and yellow scarf, red and yellow striped tie, plastic wand (or make your own with a stick or some foil), a grey pleated skirt, grey or black sweater
HOW: Tie the tie, put on the skirt and sweater, tie the scarf around your neck, and hold your wand. Memorize a few fun spells to shout at your friends. Click here for the full list of Harry Potter spells.
MORE: Check out the wikia for more fun Hermione details...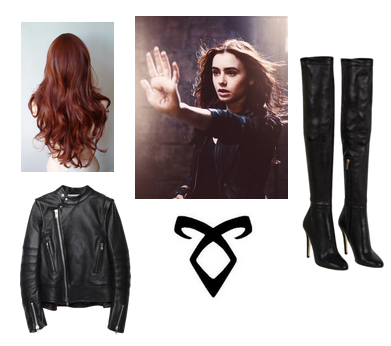 WHAT: Dark red wig (or red hair dye), black leather jacket, temporary rune tattoo (or sharpie), over the knee black boots
HOW: Put on the clothes and draw runes on your hands and arms. Click here for a complete photo list of the different Shadowhunters runes.
MORE: Check out the wikia for more fun Clary details...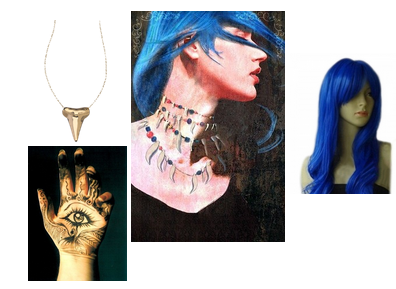 WHAT: Blue wig, a necklace with a fake tooth (animal or human teeth work), sharpie or hamsa/eye tattoo
HOW: Put on the wig with a simple outfit. Put the necklace on (the more teeth on the necklace, the better!), and draw the eye on your palm or put on the temporary tattoo.
MORE: Check out the wikia for more fun Karou details...