LOOKING FOR SOMETHING TO UPDATE?
Then you have come to the right place! The Wikia Books Hub is a place for pages to promote book wikias that exist on Wikia. If you really love a book and it does NOT have its own wikia, either create a wikia for it OR you can add the book page to the Literature Wikia.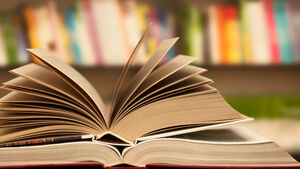 Here is an official check list of everything we need to accomplish on the Books Wikia.
Feel free to expand it (check out the complete list of Book Wikias below). When you have updated a page on the Books Wikia, change the background to green and "NOT DONE" to "DONE". Please create one page per book series (you can list all the individual books on that page). If you have questions, message
Asnow89
.
Checklists
See also
Complete List of Book Wikias
Community content is available under
CC-BY-SA
unless otherwise noted.